Margin Notes: Summer Reading Suggestions, book club books
It's that beach towel, pool chaise, adirondack chair on the porch season and we all know that that means... Lots of SPF and some serious reading time. In honor of freckles and sunshine I want to give you my official 2014 list of suggested summer reads. I'm posting these one section at a time over the next week, so keep your eyes peeled for "It" Books, Nostalgia, and Breezy books. Below, find the first installment of what I like to call...
This is a group of books I think would make awesome book club books. Great for discussion, salient, readable and well written. Bring your highlighter and post-it flags if you're that kind of reader. And enjoy.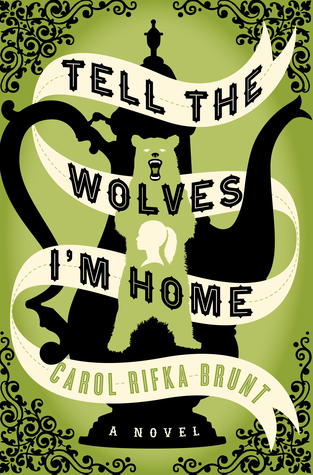 1987. There's only one person who has ever truly understood fourteen-year-old June Elbus, and that's her uncle, the renowned painter Finn Weiss. Shy at school and distant from her older sister, June can only be herself in Finn's company; he is her godfather, confidant, and best friend. So when he dies, far too young, of a mysterious illness her mother can barely speak about, June's world is turned upside down. But Finn's death brings a surprise acquaintance into June's life—someone who will help her to heal, and to question what she thinks she knows about Finn, her family, and even her own heart.
At Finn's funeral, June notices a strange man lingering just beyond the crowd. A few days later, she receives a package in the mail. Inside is a beautiful teapot she recognizes from Finn's apartment, and a note from Toby, the stranger, asking for an opportunity to meet. As the two begin to spend time together, June realizes she's not the only one who misses Finn, and if she can bring herself to trust this unexpected friend, he just might be the one she needs the most.

So, beware this book if you're a crier like me. You'll definitely be weeping and getting some sunblock in your eyes, but this book is one of my favorites. It's beautiful, heart-wrenching, and insightful.
A memoir from the travel writer and editor who spent her childhood moving between her "Great Alaskan" father on the tundra in the summer and her more urbane mother in Baltimore during the school year, a lifestyle that led to an adult who both feared and idolized human connection.
This book stuck with me and I'm still thinking about it. The voice of the author is amazing. Her story hit home for me (a child of divorce) so I might be a little biased, but she managed to put feelings that are so hard to articulate into words and she really impressed me.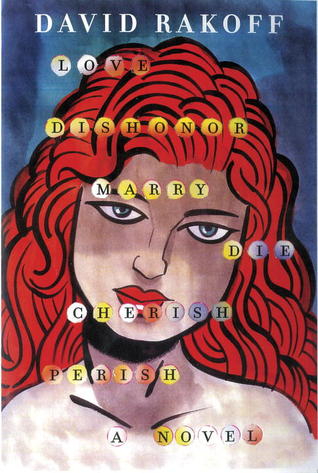 David Rakoff, who died in 2012 at the age of 47, built a deserved reputation as one of the finest and funniest essayists of our time. This intricately woven novel, written with humour, sympathy and tenderness, proves him the master of an altogether different art form.
Love, Dishonor, Marry, Die; Cherish, Perish
leaps cities and decades as Rakoff, a Canadian who became an American citizen, sings the song of his adoptive homeland--a country whose freedoms can be intoxicating, or brutal. Here the characters' lives are linked to each other by acts of generosity or cruelty. A critic once called Rakoff "magnificent," a word which perfectly describes this wonderful novel in verse.
This book surprised me with it's beauty. It's was so well-written--I wanted it to be much longer to keep the story going and prolong the last book of David Rakoff's impressive career. Don't be scared of the iambic pentameter. Give it a try. You'll love it, too.
Forging a powerful bond in the mid-1970s that lasts throughout subsequent decades, six individuals pursue challenges into their midlife years, including an aspiring actress who harbors jealousy toward friends who achieve successful creative careers. The kind of creativity that is rewarded at age fifteen is not always enough to propel someone through life at age thirty; not everyone can sustain, in adulthood, what seemed so special in adolescence. The summer that Nixon resigns, six teenagers at a summer camp for the arts become inseparable. The friendships endure and even prosper, but also underscore the differences in their fates, in what their talents become and the shapes their lives take.

I read this book last summer and now it's out in paperback. I really enjoyed following this group of friends throughout the majority of their lives and seeing the arcs of their stories, their messy friendships, and ultimately how their lives turn out. A great meandering story with a compelling plot. Perfect for enjoying between sun block applications.
One Sunday in the spring of 1988, a woman living on a reservation in North Dakota is attacked. The details of the crime are slow to surface as Geraldine Coutts is traumatized and reluctant to relive or reveal what happened, either to the police or to her husband, Bazil, and thirteen-year-old son, Joe. In one day, Joe's life is irrevocably transformed. He tries to heal his mother, but she will not leave her bed and slips into an abyss of solitude. Increasingly alone, Joe finds himself thrust prematurely into an adult world for which he is ill prepared.
While his father, who is a tribal judge, endeavors to wrest justice from a situation that defies his efforts, Joe becomes frustrated with the official investigation and sets out with his trusted friends, Cappy, Zack, and Angus, to get some answers of his own. Their quest takes them first to the Round House, a sacred space and place of worship for the Ojibwe. And this is only the beginning.
I love a good coming of age story, and this one was wonderfully executed. I
c
ould
't put this down--on the elevator to work, walking down the street and tripping over curbs. I was learning about a culture I have little exposure to and following the compelling plot (shocking with an element of mystery to it). I absolutely loved this one and recommend it to anyone looking for a book your can sink your teeth into.
What would you add to this list? Have you read any of these?


Come back later for more Summer Reading Installments...