Margin Notes: Summer Reading Suggestions, "It" Books
It's that ice cream for dinner, fresh-cut lawn smell, bright pink pedicure season and we all know that that means... Lots of SPF and some serious reading time. In honor of freckles and sunshine I want to give you my official 2014 list of suggested summer reads. I'm posting these one section at a time over the next week, so keep your eyes peeled for Nostalgia and Breezy books. Click here to see my first post on Book Club Books.
"It" books
These are books that are recent releases and have some buzz. I haven't read most of them (*), but I love the ones I did read and can't wait to read the others. What are some of the "It" Books on your list this summer?
Astonish Me
is the irresistible story of Joan, a ballerina whose life has been shaped by her relationship with the world-famous dancer Arslan Ruskov, whom she helps defect from the Soviet Union to the United States. While Arslan's career takes off in New York, Joan's slowly declines, ending when she becomes pregnant and decides to marry her longtime admirer, a PhD student named Jacob. As the years pass, Joan settles into her new life in California, teaching dance and watching her son, Harry, become a ballet prodigy himself. But when Harry's success brings him into close contact with Arslan, explosive secrets are revealed that shatter the delicate balance Joan has struck between her past and present.

I just talked about this one, but couldn't help myself and had to put it on this list!

I loved "Seating Arrangements" and have been looking forward to this book. It didn't disappoint. It was beautifully written--elegant, perfect descriptions. She's subtle but teases out such accurate emotions and personality traits. Just a beautiful read.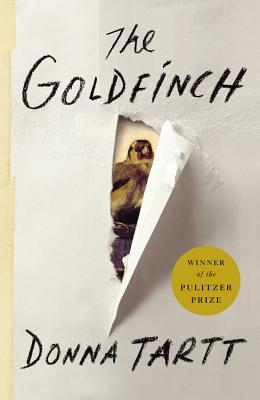 A young boy in New York City, Theo Decker, miraculously survives an accident that takes the life of his mother. Alone and abandoned by his father, Theo is taken in by a friend's family and struggles to make sense of his new life. In the years that follow, he becomes entranced by one of the few things that reminds him of his mother: a small, mysteriously captivating painting that ultimately draws Theo into the art underworld. Composed with the skills of a master, The Goldfinch is a haunted odyssey through present-day America, and a drama of almost unbearable acuity and power. It is a story of loss and obsession, survival and self-invention, and the enormous power of art.
I bought this book and I just keep putting it aside to read what I have from the library, but I cannot wait to dive in! My friend Ashley (who's taste is similar to mine) is loving it, so that has inspired me to pick it up on the sooner side.






On the faded Island Books sign hanging over the porch of the Victorian cottage is the motto "No Man Is an Island; Every Book Is a World." A. J. Fikry, the irascible owner, is about to discover just what that truly means.





A. J. Fikry's life is not at all what he expected it to be. His wife has died, his bookstore is experiencing the worst sales in its history, and now his prized possession, a rare collection of Poe poems, has been stolen. Slowly but surely, he is isolating himself from all the people of Alice Island-from Lambiase, the well-intentioned police officer who's always felt kindly toward Fikry; from Ismay, his sister-in-law who is hell-bent on saving him from his dreary self; from Amelia, the lovely and idealistic (if eccentric) Knightley Press sales rep who keeps on taking the ferry over to Alice Island, refusing to be deterred by A.J.'s bad attitude. Even the books in his store have stopped holding pleasure for him. These days, A.J. can only see them as a sign of a world that is changing too rapidly.





And then a mysterious package appears at the bookstore. It's a small package, but large in weight. It's that unexpected arrival that gives A. J. Fikry the opportunity to make his life over, the ability to see everything anew. It doesn't take long for the locals to notice the change overcoming A.J.; or for that determined sales rep, Amelia, to see her curmudgeonly client in a new light; or for the wisdom of all those books to become again the lifeblood of A.J.'s world; or for everything to twist again into a version of his life that he didn't see coming. As surprising as it is moving, The Storied Life of A. J. Fikry is an unforgettable tale of transformation and second chances, an irresistible affirmation of why we read, and why we love.


Doesn't this book sound awesome? I'm #45 on the list for it at the library and CANNOT wait to get my hands on it and report back.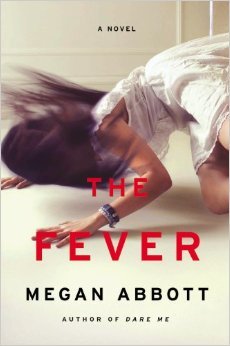 The Nash family is close-knit. Tom is a popular teacher, father of two teens: Eli, a hockey star and girl magnet, and his sister Deenie, a diligent student. Their seeming stability, however, is thrown into chaos when Deenie's best friend is struck by a terrifying, unexplained seizure in class. Rumors of a hazardous outbreak spread through the family, school and community.
As hysteria and contagion swell, a series of tightly held secrets emerges, threatening to unravel friendships, families and the town's fragile idea of security.
I love a good young adult book and this seems to be on everyone's mind this summer. I've seen it on so many to read lists! I can't wait to gobble it up. It sounds like a great plot!!
From the acclaimed and award-winning author: a beguiling new novel about an eavesdropping boy working to discover the obscure mysteries of his unraveling family. He uncovers instead what he least wants to know: the workings of his parents' private lives. And even then he can't stop snooping.
Miles Adler-Rich, helped by his friend Hector, spies and listens in on his separating parents. Both boys are in thrall to Miles's unsuspecting mother, Irene, who is "pretty for a mathematician." They rifle through her dresser drawers and strip-mine her computer diary, finding that all leads pull them straight into her bedroom, and into questions about a stranger from Washington, D.C., who weaves in and out of their lives. Their amateur detective work starts innocently but soon takes them to the far reaches of adult privacy as they acquire knowledge that will affect the family's well-being, prosperity, and sanity. Once burdened with this powerful information, the boys struggle to deal with the existence of evil, and proceed to concoct hilarious modes of revenge on their villains and eventually, haltingly, learn to offer animal comfort to those harmed and to create an imaginative path to their own salvation.
I've read so many reviews of this book--it sounds like such a good one! Can't wait to read this one.
In this reverse love story set in Paris and London, which Glamour hailed as one of the "10 Best Books to Add to Your Summer Reading List Right This Second," a failed monogamist attempts to woo his wife back and to answer the question: Is it really possible to fall back in love with your spouse? Despite the success of his first solo show in Paris and the support of his brilliant French wife and young daughter, thirty-four-year-old British artist Richard Haddon is too busy mourning the loss of his American mistress to a famous cutlery designer to appreciate his fortune. But after Richard discovers that a painting he originally made for his wife, Anne-when they were first married and deeply in love-has sold, it shocks him back to reality and he resolves to reinvest wholeheartedly in his family life...just in time for his wife to learn the extent of his affair. Rudderless and remorseful, Richard embarks on a series of misguided attempts to win Anne back while focusing his creative energy on a provocative art piece to prove that he's still the man she once loved. Skillfully balancing biting wit with a deep emotional undercurrent, this "charming and engrossing portrait of one man's midlife mess" (Elle) creates the perfect portrait of an imperfect family-and a heartfelt exploration of marriage, love, and fidelity.
This has been on everyone's Goodreads list lately... I have to check it out! Sounds great, and like it's a hot one this summer!!
What would you add to this list? Have you read any of these?
Come back later for more Summer Reading Installments...