Margin Notes: The Mothers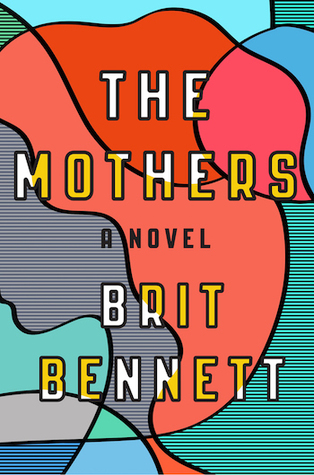 A dazzling debut novel from an exciting new voice,
The Mothers
is a surprising story about young love, a big secret in a small community—and the things that ultimately haunt us most. Set within a contemporary black community in Southern California, Brit Bennett's mesmerizing first novel is an emotionally perceptive story about community, love, and ambition. It begins with a secret.
"All good secrets have a taste before you tell them, and if we'd taken a moment to swish this one around our mouths, we might have noticed the sourness of an unripe secret, plucked too soon, stolen and passed around before its season."
It is the last season of high school life for Nadia Turner, a rebellious, grief-stricken, seventeen-year-old beauty. Mourning her own mother's recent suicide, she takes up with the local pastor's son. Luke Sheppard is twenty-one, a former football star whose injury has reduced him to waiting tables at a diner. They are young; it's not serious. But the pregnancy that results from this teen romance—and the subsequent cover-up—will have an impact that goes far beyond their youth. As Nadia hides her secret from everyone, including Aubrey, her God-fearing best friend, the years move quickly. Soon, Nadia, Luke, and Aubrey are full-fledged adults and still living in debt to the choices they made that one seaside summer, caught in a love triangle they must carefully maneuver, and dogged by the constant, nagging question: What if they had chosen differently? The possibilities of the road not taken are a relentless haunt.
In entrancing, lyrical prose,
The Mothers
asks whether a "what if" can be more powerful than an experience itself. If, as time passes, we must always live in servitude to the decisions of our younger selves, to the communities that have parented us, and to the decisions we make that shape our lives forever.
My rating: 4 of 5 stars
This was the first book of fiction (aka not for school) that I've listened to on Audible and it was wonderful! I was traveling to VT to visit a friend (it was 4 hours each way) and I almost finished the audiobook during those two trips. I finished listening last night as I laid in bed and realized just how nice it was to have someone read a story to me.
This book was so rich with wonderful, complex characters that I wanted to keep listening after it was done. At it's heart, this is a story about friendship, love, loss, faith, family, and those themes intersecting in a web of compelling narratives.
The story is told in pieces by "The Mothers" a group of elder women at the church that has a gravitational pull for our characters, the groupof women is a little mysterious and all-seeing which added an element to the story I enjoyed. Listening to this book I appreciated having them as a narrator and guide, but I also felt like I wanted to rebel against them and their judgements on occasion--it made me a little more susceptible to rooting for one of the main characters.
Nadia and Audrey both have had difficult things in their past--Nadia's mother died and she initiates a relationship with the preacher's son the summer after that as a kind of balm. They fall hard for each other, but keep the relationship a secret. When she gets pregnant, she doesn't have anyone to tell but Luke, her 21 year old boyfriend. She's smart, ambitious, and wants something for herself that is bigger than her hometown--she's searching and trying to take all of the opportunity her mother missed both by having her at 17 and because her life ended early. Nadia gets an abortion the summer before leaving for college and ends up working at the church. Audrey lives with her older sister and her sister's girlfriend because she was assaulted by her mother's boyfriend. Audrey is a little dorky and committed to her religion (much to the chagrin of her sister). She and Nadia find each other that summer and become close friends--they see the heartache in each other--but not quite close enough to disclose their deepest secrets.
The plot is compelling--you understand why each character follows their path and the decisions almost seem like foregone conclusions, though you may be pulling for them to do something else. The yarn of the story unwinds beautifully. There's a cadence to the plot that I loved and lulled me into a receptive awe. The inevitable clashes are written so well that I felt like there was no alternative except how Bennett laid them out. The language was beautiful.
I really enjoyed listening to this story and can't wait to see what's next from Britt Bennett. A wonderful author.
View all my reviews