Margin notes: The Hate U Give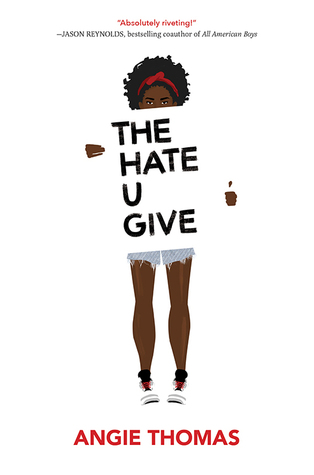 Sixteen-year-old Starr Carter moves between two worlds: the poor neighborhood where she lives and the fancy suburban prep school she attends. The uneasy balance between these worlds is shattered when Starr witnesses the fatal shooting of her childhood best friend Khalil at the hands of a police officer. Khalil was unarmed.
Soon afterward, his death is a national headline. Some are calling him a thug, maybe even a drug dealer and a gangbanger. Protesters are taking to the streets in Khalil's name. Some cops and the local drug lord try to intimidate Starr and her family. What everyone wants to know is: what
really
went down that night? And the only person alive who can answer that is Starr.
But what Starr does or does not say could upend her community. It could also endanger her life.
My rating: 5 of 5 stars
An important, impressive, difficult, and completely engaging meditation on being a woman, a teenager, and a black teen who is living in two worlds. I devoured this book and the wonderfully round characters within, and the very of-the-moment situation they found themselves in. Life is messy, and this family and it's orbit aren't immune from racism, class-ism, and social pressures. It's a frank book with smart characters who are all coming to terms with what it means to live their lives, grow up, be successful, make an impact, evolve in friendships, be themselves, look after their family and community, and most importantly navigate the implications of race and socioeconomic stratification. The main character, Starr, lives in two worlds that come crashing together in a messy, heart-breaking way. I'll be thinking about this for a long time.
View all my reviews