Calendar girl
Can you believe it's almost 2012? I can't. GASP. I guess it's time to do a couple things... Make some resolutions and buy a calendar. I'd rather start with the one that doesn't require me to be introspective. :)
Let's start with an octopus. ;)
And we all know I have a thing for March (Hello St. Patrick's Day! I'm Irish!)
This would be nice for an office, but normally I like space to write things. [$30 from Linda and Harriett]
Now, THIS is an awesome calendar. It makes me think I could be Bonnie to someone's Clyde. I'd probably end up giggling in the middle of yelling "This is a STICK UP!" though, which would defeat the purpose.
It's thieves!! I seriously want this one. [Mr. Boddington, $25]
Now, you probably don't know this, but my Dad has a 'stache. A real, true, moustache in the good sense of the word. I would literally die if he shaved it off-I wouldn't recognize him at all!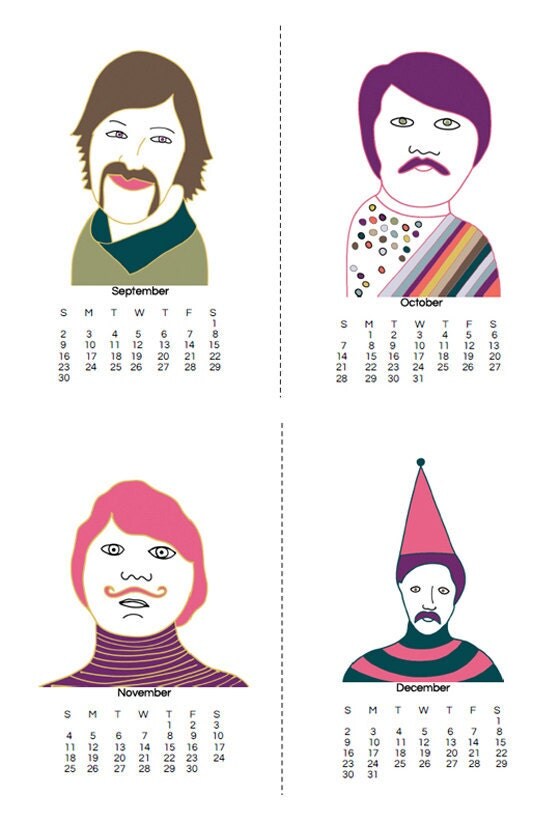 A Calendar of MUSTACHES. How awesome? Although, my month, June, has SUCH a creepy bald man... I guess I could deal though. Check back June 1 and I'll let you know. [Etsy, $5]
This one is the opposite of creepy--it's objects you see often (although, I don't often see drums, so...) but still, it makes you stop and think about the beauty of things, which seems like a nice resolution for 2012. Appreciation. WAIT. I don't want to veer off in that direction quite yet!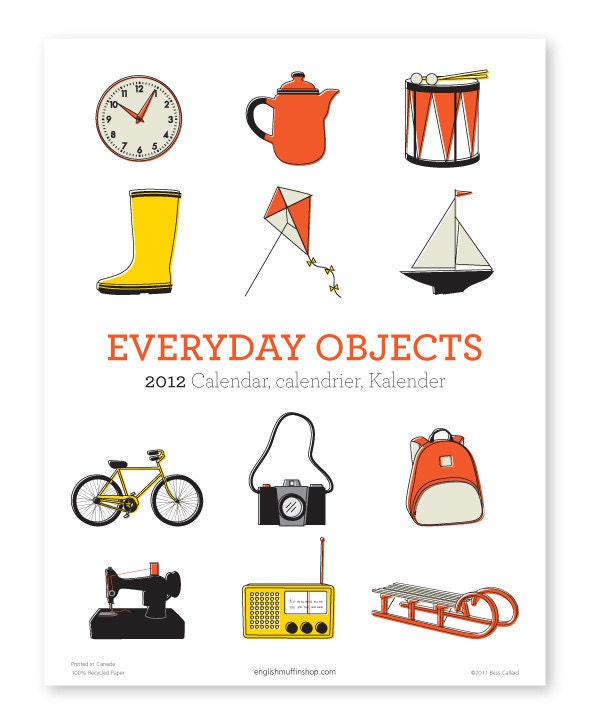 I like this one. 3 languages and really cute illustration. [Etsy, $28]
Any others I should know about?