Margin Notes: Summer reading, tried and true
It's almost summertime. Time to load up your canvas bag or Kindle with some books that you can reach for and enjoy with the smell of sunblock in your nose. Don't worry. I've got you covered.
Here are a few books I've read, enjoyed, and think would make great summer reads. A couple contemporary fiction options, a memoir, a fantasy classic, and a modern classic option.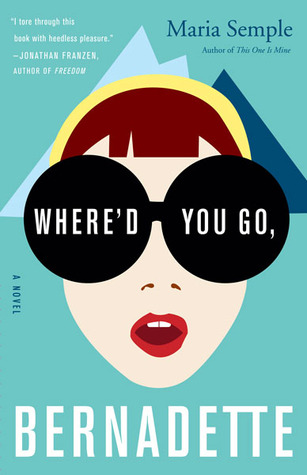 Where'd You Go, Bernadette? by Maria Semple
A fun, kinda crazy woman goes missing. This book is her daughter's investigation into where Bernadette could have gone! Likable characters, fun plot (that veers a little into hard-to-believe-but-I'll-go-with-it), and well-written dialog, this book is a great escape.
The Rosie Project by Graeme Simsion
A Prayer for Owen Meany by John Irving
This was an actual summer reading assignment for me the summer before senior year of high school. I loved it and to this day it's one of my favorite books. A coming of age story with a hint of magical realism, completely lovable characters, a hint of wacky Irving, and a New England setting. Just great.
A Game of Thrones by George R. R. Martin
I love GOT on HBO so thought I'd read the books--they're complex, but really a wonderful, deep, well-thought-out world for people who like fantasy or who are just dipping into the category thanks to HBO.
What would you add to this list?