Margin notes: My Sunshine Away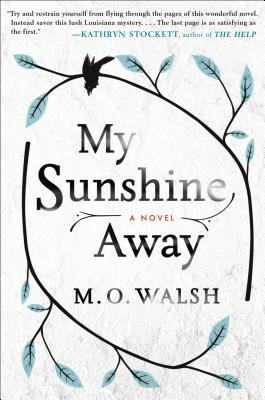 My Sunshine Away by M.O. Walsh
It was the summer everything changed...
My Sunshine Away unfolds in a Baton Rouge neighborhood best known for cookouts on sweltering summer afternoons, cauldrons of spicy crawfish, and passionate football fandom. But in the summer of 1989, when fifteen-year-old Lindy Simpson—free spirit, track star, and belle of the block—experiences a horrible crime late one evening near her home, it becomes apparent that this idyllic stretch of Southern suburbia has a dark side, too.
In My Sunshine Away, M.O. Walsh brilliantly juxtaposes the enchantment of a charmed childhood with the gripping story of a violent crime, unraveling families, and consuming adolescent love. Acutely wise and deeply honest, it is an astonishing and page-turning debut about the meaning of family, the power of memory, and our ability to forgive.
My rating:
3 of 5 stars
I feel like there's a lot of buzz about this book. I read so many great reviews on this book I had high hopes.
Overall, the book is a good read, it's a compelling plot (I really did want to know who was at fault for the incident), it's written well, and it's an interesting southern portrait of family, community and how community reacts to certain events, a meandering portrait of Baton Rouge, and southern middle class america in general.
For me, this book was good but not great.
(view spoiler)
View all my reviews