Etsy Finds: Return Address Stamps
Why is it so hard to shop on Etsy? Either you get pulled into a rabbit hole of potential items or you don't even know where to start.
A friend of mine is moving to to burbs from Beacon Hill and I'm (sad for me but) thrilled for her and her family of three. She had a beautiful little girl in January and they need more space and she needs a shorter commute.
To celebrate, I'm going to get them a self-inking return address stamp. I thought that would be a fun way to celebrate.
She's classic, preppy, and loves a polka dot or stripe. Her husband's aesthetic is pretty classic, as well. And they're moving to a preppy 'burb, so that's really what I'm going for. Nothing too artsy or ephemeral.
I want it to be their family name because I suspect they won't be a family of three forever and have a classic look about it. I like a self-inking stamp because you don't have to keep track of an ink pad.
Options: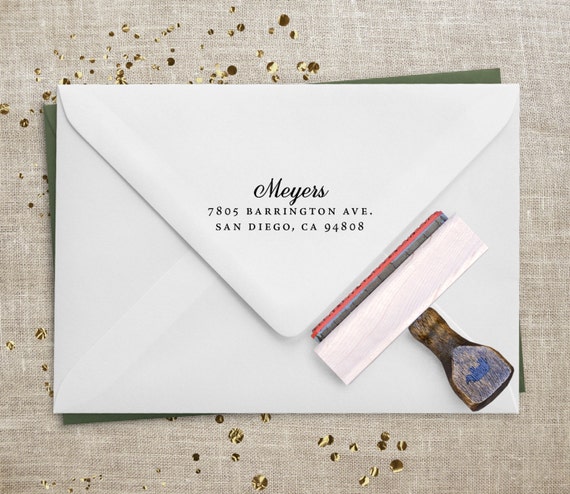 This is super traditional and classic. You can't go wrong with something like this, but I'd prefer a little more personality.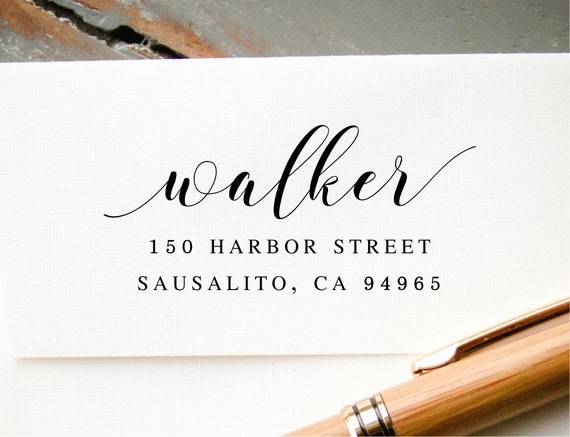 I like that this is classic with a little personality. It feels classic and preppy, but not boring.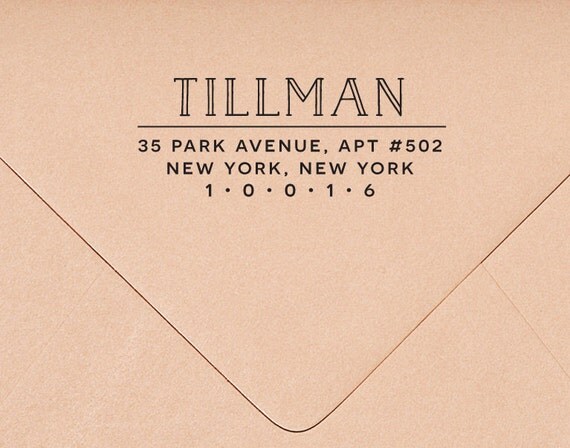 I like this more than I think I should! I think it's classic and still feels friendly. I like the line--it feels graphic and gives the address a little zuz (zuj? How do you spell the word I'm thinking?! You know what I mean.)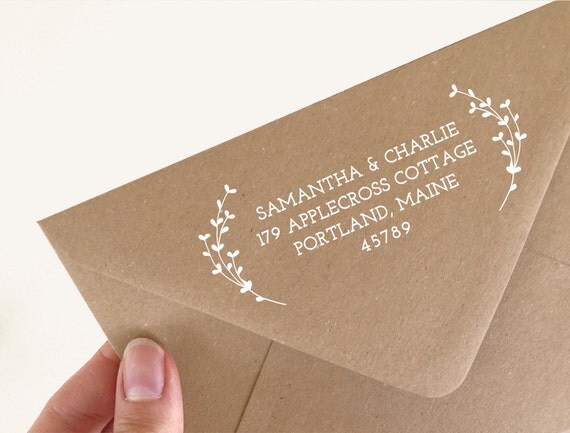 I love this one. It's so sweet! And the sprig of greenery is so nice and friendly. It's still pretty traditional and friendly, though.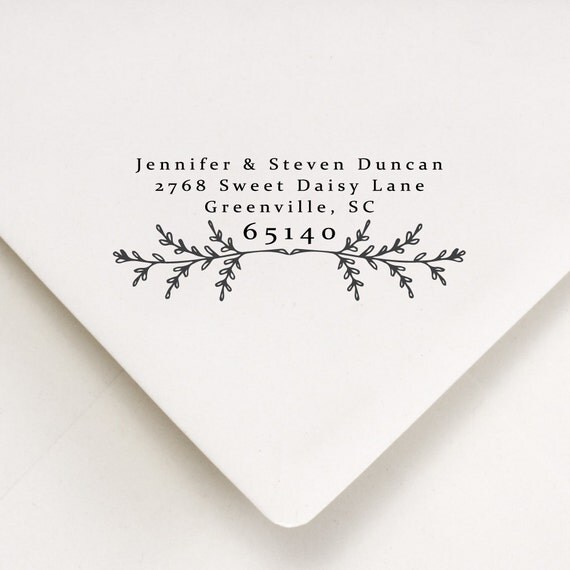 Similar to the one before it, but a little more traditional. I like this one a lot for my friend. And this shop had a ton of great options.
What do you think? Any favorites? Any Etsy shops that I missed and should have taken a look at? (Worm holeeeeeeee)