Margin Notes: Finding Audrey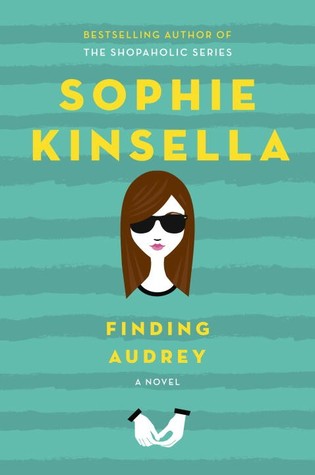 An anxiety disorder disrupts fourteen-year-old Audrey's daily life. She has been making slow but steady progress with Dr. Sarah, but when Audrey meets Linus, her brother's gaming teammate, she is energized. She connects with him. Audrey can talk through her fears with Linus in a way she's never been able to do with anyone before. As their friendship deepens and her recovery gains momentum, a sweet romantic connection develops, one that helps not just Audrey but also her entire family.
My rating: 3 of 5 stars
This quick, sweet read was good! I'd give it a 3.5 It's about Audrey, who was bullied and now suffers from depression and anxiety. Her brothers are sweet, her parents are kind (if slightly crazy, love her mom), she goes to a psychologist who is thoughtful and helps her work through her problems. Her older brother is a gamer. He and his friend Linus are practicing for a competition so Audrey has to get to know Linus so he can come over and help strategize. I love the brother/mother relationship--so accurate. And I think this book does a great job of dealing with kids who are sad and anxious in a realistic, constructive way. Audrey eventually grows; she has setbacks and she moves forward, and you really route for her.
View all my reviews