Love Notes
Valentine's Day is coming! While I don't have a special person to kiss, I will have brunch with my mom (it's her birthday) and send some cards out. I love selecting cards--I have such a blast picking out just the right one for birthdays in particular, but Valentine's Day is one where you can really pin point your friend's personality and make their day bright.
Here are a couple Valentine's that I love:
I sent this one to my friend who's husband is super
into emojis in a hilarious way.
Perfect for a friend or someone special
A beautiful, intricate card for your someone special.
$4.50
I have a feeling this is going to be relevant for a lot of people. :)
Hehehe, for my fellow non-lovers.
This would be great for your friend the chef.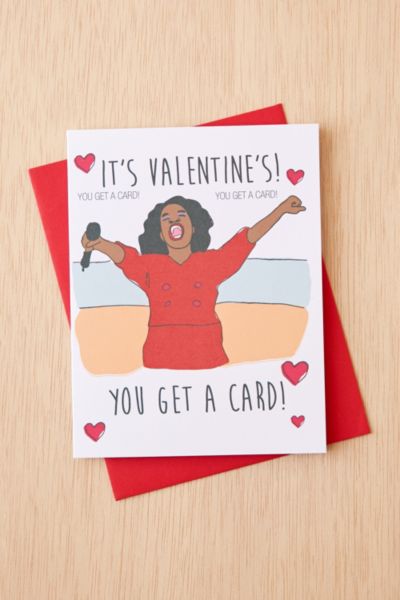 Calling all Oprah lovers... (I'm looking at you, Mom)
$3.95
Are you sending any Valentine's out this year?