Margin Notes: In The Woods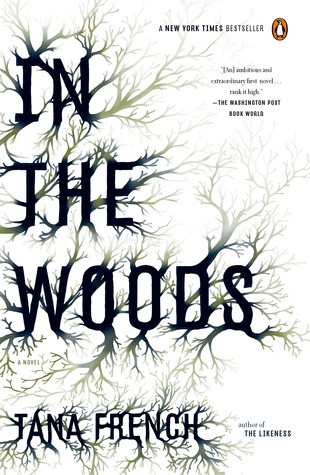 A gorgeously written novel that marks the debut of an astonishing new voice in psychological suspense.

As dusk approaches a small Dublin suburb in the summer of 1984, mothers begin to call their children home. But on this warm evening, three children do not return from the dark and silent woods. When the police arrive, they find only one of the children. He is gripping a tree trunk in terror, wearing blood-filled sneakers and unable to recall a single detail of the previous hours.

Twenty years later, the found boy, Rob Ryan, is a detective on the Dublin Murder Squad and keeps his past a secret. But when a 12-year-old girl is found murdered in the same woods, he and Detective Cassie Maddox (his partner and closest friend) find themselves investigating a case chillingly similar to the previous unsolved mystery. Now, with only snippets of long-buried memories to guide him, Ryan has the chance to uncover both the mystery of the case before him and that of his own shadowy past.
My rating: 4 of 5 stars
I totally agree with Emily. I loved, loved, loved the first half of the book, the third quarter got weirdly introspective and emo, and then picked up again at the end. I'll definitely read the next book in the series, though.
I loved that this took place in Ireland, that there were flawed police detectives, that the plot was somewhat unpredictable and didn't end in a way I could have foreseen. (view spoiler)[ I was really rooting for the main character and when he started going a little crazy I wanted his partner to snap him out of it. She was really great. I would have loved more insight into her, actually.
The plot was spooky and good, it felt like the mystery of the case was about 30% of the mystery while the mystery of our main character took most of the plot, so at the conclusion while you felt a little vindicated, it wasn't wholly satisfying and left you wanting more. What happened to our detective? What will happen in the future? Is he stuck not being a detective? Will he reconcile with his awesome ex-partner? Time will tell, and so will future books. (hide spoiler)]
Recommended to mystery lovers who don't mind a bit of a tricky ending, a character twist, or a somewhat unlikable character.
View all my reviews