Margin Notes: Teen at heart
As you know, I really like YA books. Probably from my time spent at Random House Children's Books. I enjoy the fun of YA, the embrace of the ephemeral, the deeply felt feelings, the injustice, the love, the heartbreak. So, I always put good YA on my library list. Here are a few I've read but haven't yet posted reviews of.
Also--These books would be great gifts for any teen on your holiday shopping list! (Except maybe the last? Although lots of teens seemed to like it...)
We Were Liars
by
E. Lockhart
A beautiful and distinguished family.
A private island.
A brilliant, damaged girl; a passionate, political boy.
A group of four friends—the Liars—whose friendship turns destructive.
A revolution. An accident. A secret.
Lies upon lies.
True love.
The truth.

We Were Liars is a modern, sophisticated suspense novel from National Book Award finalist and Printz Award honoree E. Lockhart.

Read it.
And if anyone asks you how it ends, just LIE.
My rating:
3 of 5 stars
I liked this book a lot. Great characters, crazy family, crazy situation, crazy plot twist. It's just what a teen will want to read. While I liked it, I think I'm not the target audience of this one. I found the main character to be a little self-serving and self-involved. The family was kind of gross and their infighting turned me off. The plot definitely kept my attention, but it wasn't a game changer or anything I'll return to. Perfect for the summer!

The Fever
by
Megan Abbott
The panic unleashed by a mysterious contagion threatens the bonds of family and community in a seemingly idyllic suburban community.
The Nash family is close-knit. Tom is a popular teacher, father of two teens: Eli, a hockey star and girl magnet, and his sister Deenie, a diligent student. Their seeming stability, however, is thrown into chaos when Deenie's best friend is struck by a terrifying, unexplained seizure in class. Rumors of a hazardous outbreak spread through the family, school and community.
As hysteria and contagion swell, a series of tightly held secrets emerges, threatening to unravel friendships, families and the town's fragile idea of security.
A chilling story about guilt, family secrets and the lethal power of desire,
The Fever
affirms Megan Abbot's reputation as "one of the most exciting and original voices of her generation" (Laura Lippman).
My rating:
3 of 5 stars
This book had a compelling plot-I was interested to see where it would go. I liked the characters in the family--the Dad was such an interesting one, the brother's protective instincts and teenager-y angst, Deenie who's just figuring out who she is and who she trusts. The plot was compelling, but it wasn't anything that stuck with me or made me feel like I needed to read more by the author. I think that's probably b/c I'm about 15-20 years older than the target age group. :) I can see myself LOVING this as a tween.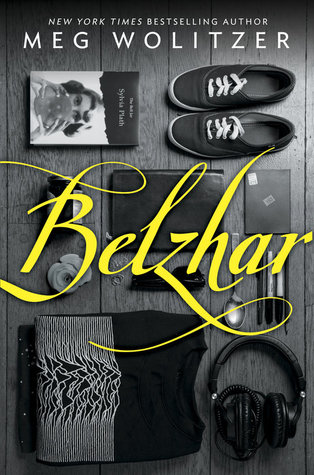 Belzhar
by
Meg Wolitzer
3.52
If life were fair, Jam Gallahue would still be at home in New Jersey with her sweet British boyfriend, Reeve Maxfield. She'd be watching old comedy sketches with him. She'd be kissing him in the library stacks.
She certainly wouldn't be at The Wooden Barn, a therapeutic boarding school in rural Vermont, living with a weird roommate, and signed up for an exclusive, mysterious class called Special Topics in English.
But life isn't fair, and Reeve Maxfield is dead.
Until a journal-writing assignment leads Jam to Belzhar, where the untainted past is restored, and Jam can feel Reeve's arms around her once again. But there are hidden truths on Jam's path to reclaim her loss.
From
New York Times
bestselling author Meg Wolitzer comes a breathtaking and surprising story about first love, deep sorrow, and the power of acceptance.
My rating:
2 of 5 stars
I was so excited to read this b/c 1. I loved The Interestings and 2. I love YA. Combo! Unfortunately, although I thought this book had a lot of potential, it just didn't work for me on a lot of levels, and ultimately was a disappointment and pretty superficial explorations of things that could have been really meaningful
(view spoiler)
[(alcoholic mom maiming daughter, losing a family member, eating disorders, coming out, disappointing the people around you, anger... SO MUCH).

The good:
-The writing was well done.
-I thought the characters were all well developed and interesting.
-I liked the setting--the school was a cool idea and brought together an interesting cast of characters
-The whole idea of Belzhar and the supernatural element was pretty thoughtful and smart. What an awesome element to bring to a school for people who are trying to get over something really hard.
-The clique of misfits, I loved the group of friends and how breakfast Club-y they were, there was something super fun about that whole dynamic

The bad:
-The names of the characters. Jam? Reeve? DJ? Gag.
-Obviously something was up with the Reeve. She never gets into their relationship or how he 'died' until the end, and at that point, it's pretty obvious something funky was up.
-The teacher / class itself UGH. It was pretty flat and terrible. The teacher's end of book admission felt like a cop out for someone who had been so strict and great earlier in the book.
-Jam's relationship with her family--If she was really crazy enough to break down about an imagined boyfriend situation, no mom would be pressuring her into trying to get her little brother back on the straight and narrow. And the reconciliation thing with her brother happened rather fast.
-There's just no way an average means family could send their daughter to a special school for something as self-indulgent as a boy she had a crush on rejecting her and Jam going into a spiral of denial. No. Way.
-The relationship with Griffin is just... lacking. Both of Jam's relationships lacked that sense of authenticity. They both felt made up.
-I wanted this book to go in different directions. I wanted the club to come together and investigate Sierra's brother's disappearance to bring her back. I wanted to hear the conversation between Griffin and his parents. I wanted Jam to realize that Reeve sucked on her own. I wanted him not to be an imaginary boyfriend so Jam duped us and so is totally unreliable, I wanted the group to have better conversations that went on longer and touched on teen-y things like angst, love, wealth, class, self worth, standing up for yourself, forgiveness, realizing your parents are people... there was such opportunity here to dig in deep and give YA readers the topics the emotions and credit they're due, and I kind of feel like it was squandered. Ohhhh well. (hide spoiler)]
I wish I could say this book was worth it, but really, it was just frustrating.
View all my reviews
Also: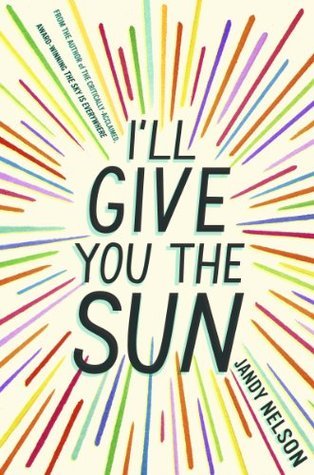 View all my reviews
I'll Give You the Sun