Golden Globes: FASHION
Award Season is really about the fashion, right? We all wish we were built like Gwenyth so we could look like she does in those beautiful dresses. We want to play dress up in Miu Miu's closet. We want Zac Posen to sew us into a dress. We want those jewels to drip right off of us. We want our hair straightened and beautified into an updo. We want our faces to be perfect with a strong brow and a red lip. It lets us pick and choose what we would and wouldn't wear, and what we admire. I love sitting on my couch and watching the red carpet! Sometimes, it's better than the actual show itself.
The ladies of the night killed it. And, the older set was just so amazing! Here are my favorites of the night:
Sophie Hunter has it all! A gorgeous (one of my top 3) dresses of the night, Cumberbatch on her arm, Cumberbaby in her tummy... I mean, that dress is one I would want to wear to an award show. I just loved the simple lines and pretty pattern.
One of my favorite looks of the night, this midnight colored dress was so pretty, and I just loved the neckline. Classic Katherine Heigl. She looked like such a bombshell.
She skipped the red carpet. Gwenyth Paltrow was just stunning in that bubblegum pink Michael Kors dress. Beautiful. And her presentation was so classy... I know some people aren't fans, but I sure am!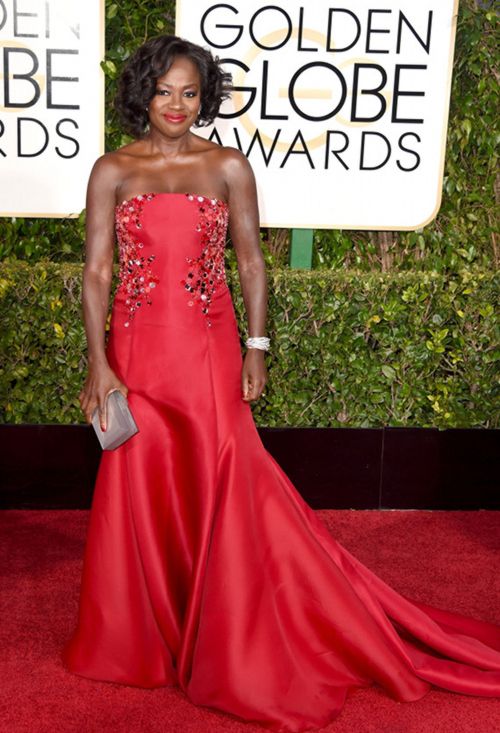 She's not just getting away with murder, she's SLAYING fashion here. Viola Davis looks amazing in this beautiful red dress with red lips to match. She looks like an old school hollywood star and I love her class.
Always the bohemian fashionista, Sienna Miller's dress was just so so beautiful. She wasn't flaunting her cleavage in a way that made me uncomfortable, she just had this ethereal, beautiful, slightly structured dress that was so nice on her. And her bob! I want her haircut!! My favorite look of the night, I think.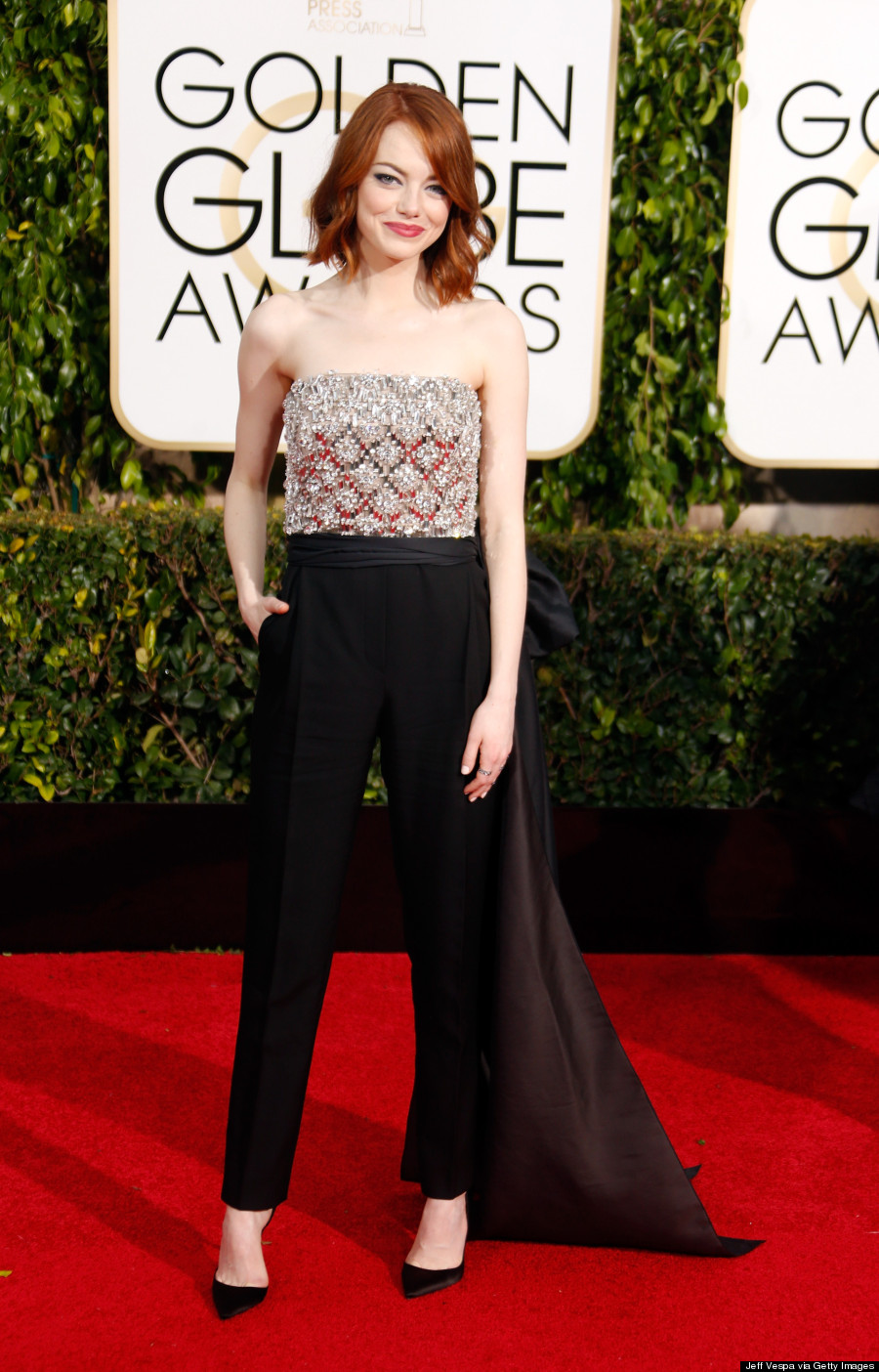 Emma stone went for a pantsuit! She looked stunning. Just glowing, and then the beaded bustier and the black bow with a slight train?! Such a gamble, but she pulled it off so well.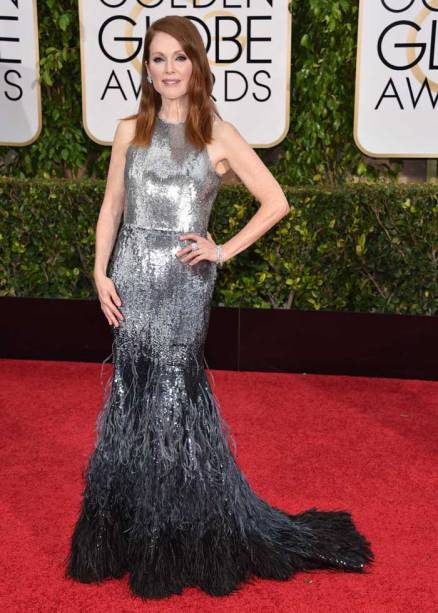 Red heads rule! Julianne Moore looked like liquid silver in this beautiful number.
I mean. I want Jane Fonda's figure. She's such a rockstar! I respect the hell out of her and she looked like a million bucks here. Go Jane, go!
Allison Williams, her hair, her smokey eye, and her cool red dress looked so amazing. I saw her on the
Daily Show
and she was smart, funny, and great. I'm rooting for her professionally!
Perpetually the bell of the ball, Lupita did it again in this whimsical, beautiful dress. Different in a fabulous way.
Claire Danes: I loved this intricate, cool dress, and her great earrings. I thought she looked like such a fashionable, beautiful girl. I really loved it.
Dakota Johnson looked stunning. What a gorgeous, different dress. I loved it.