Margin Notes: Bittersweet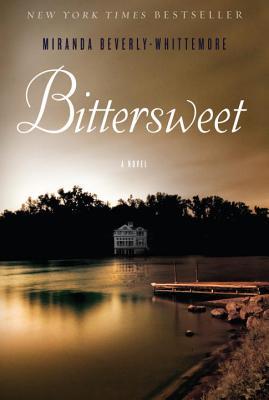 Bittersweet
Suspenseful and cinematic, Bittersweet exposes the gothic underbelly of an idyllic world of privilege and an outsider's hunger to belong.

On scholarship at a prestigious East Coast college, ordinary Mabel Dagmar is surprised to befriend her roommate, the beautiful, wild, blue-blooded Genevra Winslow. Ev invites Mabel to spend the summer at Bittersweet, her cottage on the Vermont estate where her family has been holding court for more than a century; it's the kind of place where children twirl sparklers across the lawn during cocktail hour. Mabel falls in love with midnight skinny-dipping, the wet dog smell that lingers near the yachts, and the moneyed laughter that carries across the still lake while fireworks burst overhead. Before she knows it, she has everything she's ever wanted: friendship, a boyfriend, access to wealth, and, most of all, for the first time in her life, the sense that she belongs.

But as Mabel becomes an insider, a terrible discovery leads to shocking violence and reveals what the Winslows may have done to keep their power intact - and what they might do to anyone who threatens them. Mabel must choose: either expose the ugliness surrounding her and face expulsion from paradise, or keep the family's dark secrets and make Ev's world her own.
(less)
My rating:
3 of 5 stars
This is a great book for the beach--easy reading, readable, the plot (while outlandish) was a page turner. The narrator, Maybel, is a dowdy roommate to a beautiful, wealthy, popular socialite Ev. At first they don't hit it off, but eventually they seem to become tenuous friends and Maybel is invited to Ev's family's summer compound in VT. They arrive and Maybel is consumed with the family, the history, the secrets, the many players. It's poor form, but you're interested, too, so it's a little bit guilty pleasure dissecting this crazy family.
(view spoiler)
[ At a certain point, the plot veers from an interesting romp about a middle class girl exposed to a wealthy world and uncovering some family secrets to a totally outlandish story about incest, Nazi money and art, taking advantage of third world countries, slightly psychotic characters with compulsions to lie, and murder. You kind of hate all of the characters in the end, but it's still a good beach read. (hide spoiler)]
Overall, I recommend this to people who have a bit of an interest in New England and it's elites, people who enjoy a first person narrator, people who are willing to go to crazy places in the plot, and readers who don't need their books to be literature at it's linguistic finest.
View all my reviews